Postindustrial Live: A benefit for new US arrivals
~
By Staff
---
In August 2021, a group of friends came together to support their friend, an Afghan journalist whose life was endangered as the country fell to the Taliban.
One year later Zubair Babakarkhail  is settled in Pittsburgh with his wife, three children and a new baby. He helps lead a nonprofit initiative, Team Zubair, inspired by his experience that now helps other families.
Join us at 5:30 p.m. Wednesday, Oct. 26 in Sharpsburg, to celebrate and raise money for Team Z.
Enjoy appetizers by Sprezzatura Catering + Café, a woman-owned community cafe and catering kitchen in Millvale, and have an after-work (or before?) drink on us.
In a year, volunteers through this nonprofit effort have raised more than $100,000 and support Afghans help pay rent, buy cars, and get driving lessons.
Let's keep it going!
---
---
---
---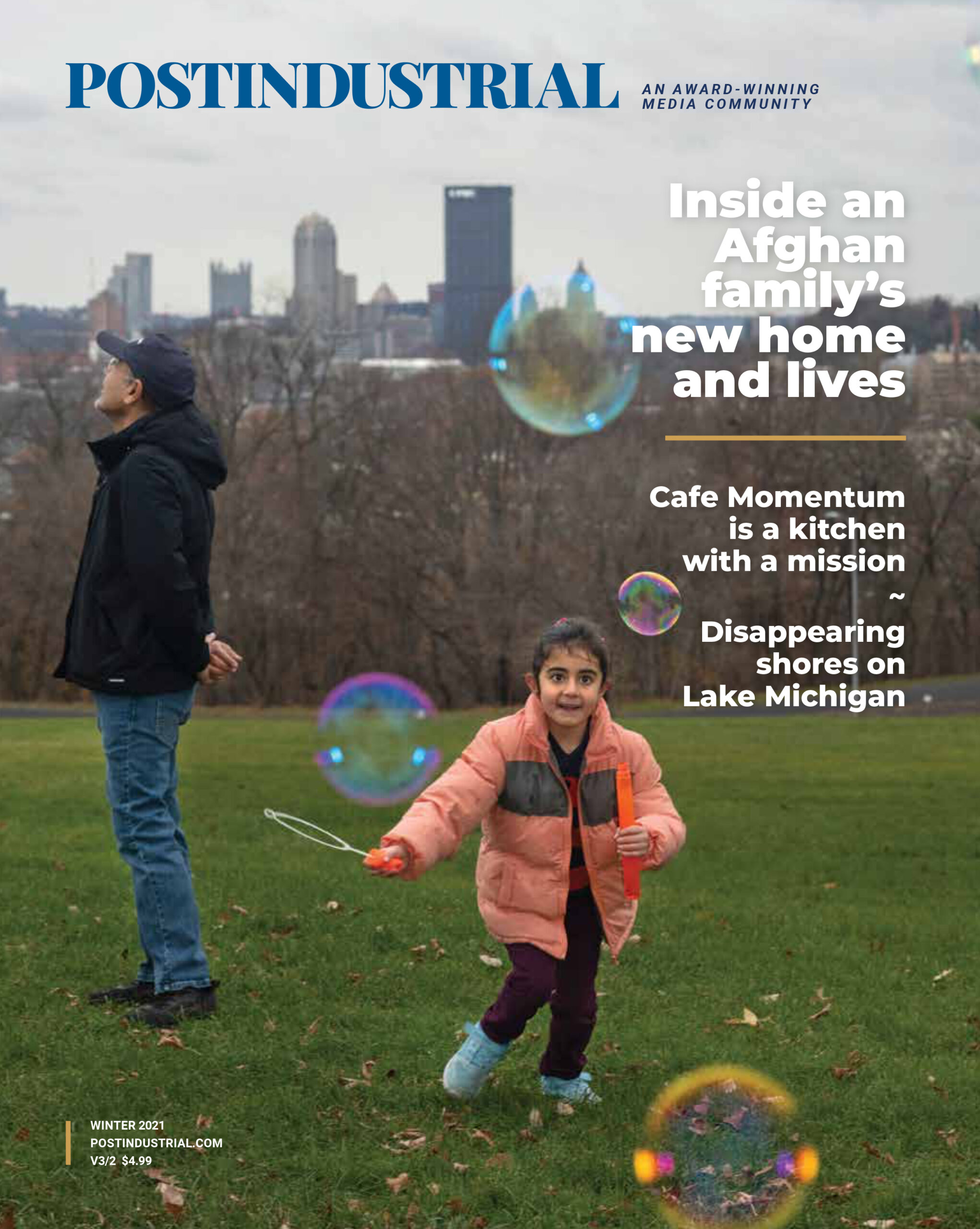 Zubair and his daughter in Schenley Park, shortly after they settled in Pittsburgh, on the cover of Postindustrial's magazine. (photograph by Martha Rial)
Atithi Studios in Sharpsburg.
Hong Sar, a photographer from Burma, will photograph the event for Postindustrial.  
He was born in present-day Myanmar during a period of civil war. His father lost his photography business in an arson attack, and he later had to live in a monastery for his safety.
Hong Sar began his photography career while living in a refugee camp on the border of Thailand and Burma. He has worked as a photographer for the Mizima News, Human Rights Education Institution of Burma, and done work for the BBC. He's documented then-President Barack Obama and the Pope in visits to Burma.
He is presently living in Western Pennsylvania, after fleeing his country for his safety.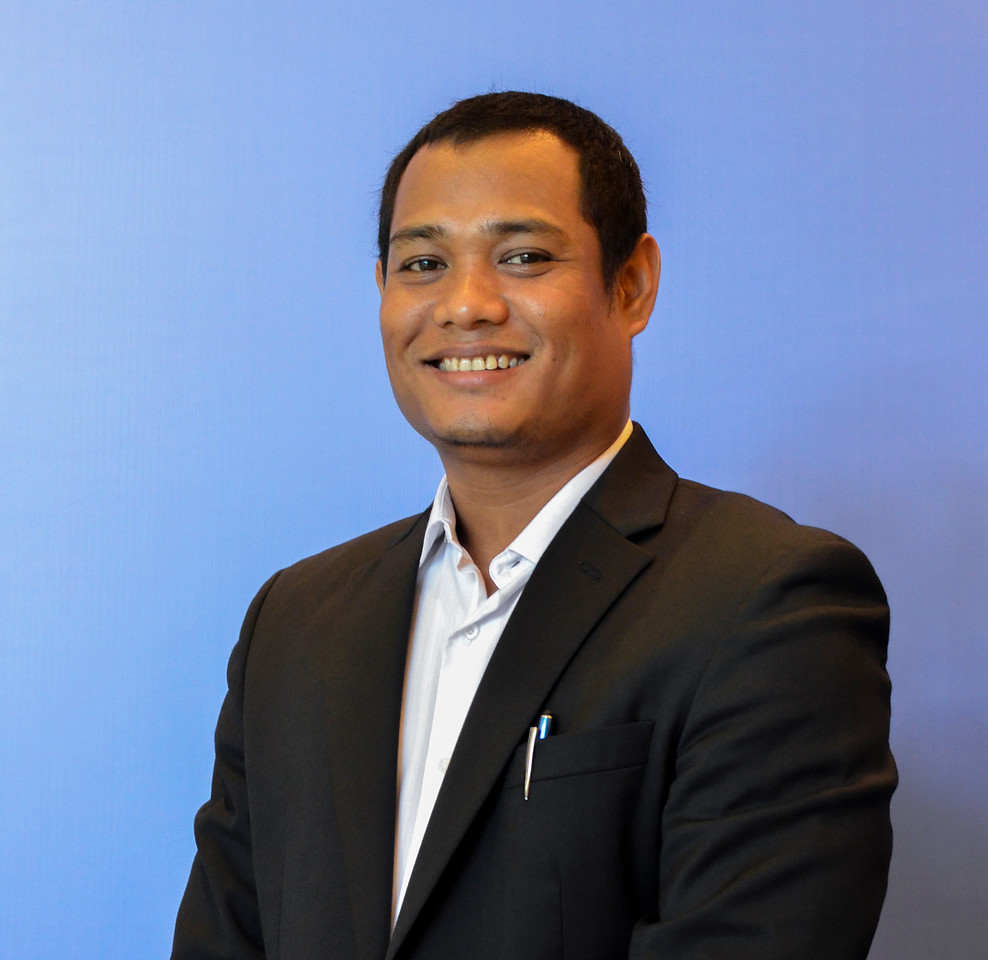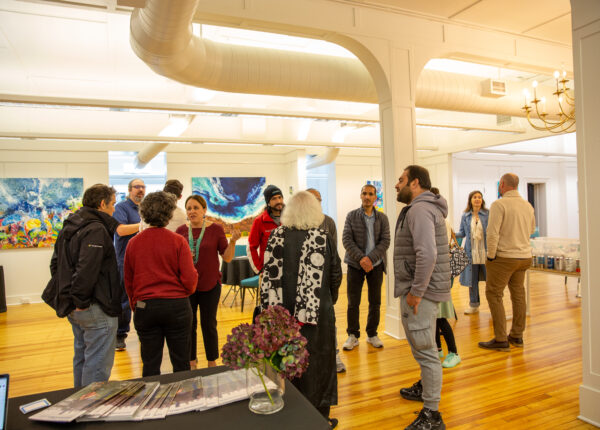 By Staff | Photographs by Hong Sar
By Staff | Photographs by Elijah Nouvelage