Redefining the Rust Belt
---
Monikers like "Rust Belt" and "Coal Country" no longer apply. We're redefining on our own terms, not those handed down to us by previous generations and the national media. Postindustrial reflects the history, legacy, and culture of the regions once defined as the Rust Belt and Greater Appalachia. We show where those regions are going—in the spirit of reinvention and renewal so emblematic of Postindustrial America.
The stories we tell
Postindustrial tells the stories of those who are thriving and others who are hurting. Our mission is to shed light on the changing face of Postindustrial America, be it good or bad, and how we got where we are. We tell these stories through words, images, audio, video and live events; and tell them in a way that celebrates the innovation and creativity of the people in Postindustrial America.
Postindustrial highlights cool ideas and the people behind them in the region. To be Postindustrial means being an innovator, someone who disproves coastal assertions that this is "flyover country." People refurbishing their own home with renewable energy and recycled materials, people having more than one skill (Postindustrial Americans write computer code and grow their own food), and those who have a style that's not beholden to New York or LA are Postindustrial.
Where we tell them
Postindustrial Magazine – Our print magazine tells in-depth stories with beautiful visuals, providing something tangible in our digital world. Subscribe here.
The Weekly – Our weekly web stories published online and distributed in our Sunday newsletter, The Weekly. Sign up for Weekly stories in you inbox.
Podcasts – Postindustrial audio produces and partners with a variety of podcasts from the Postindustrial region. Listen to our podcasts.
Events – Events that connect scholars and innovators with municipal government leaders, contractors, business owners, and developers interested in helping postindustrial communities grow and thrive.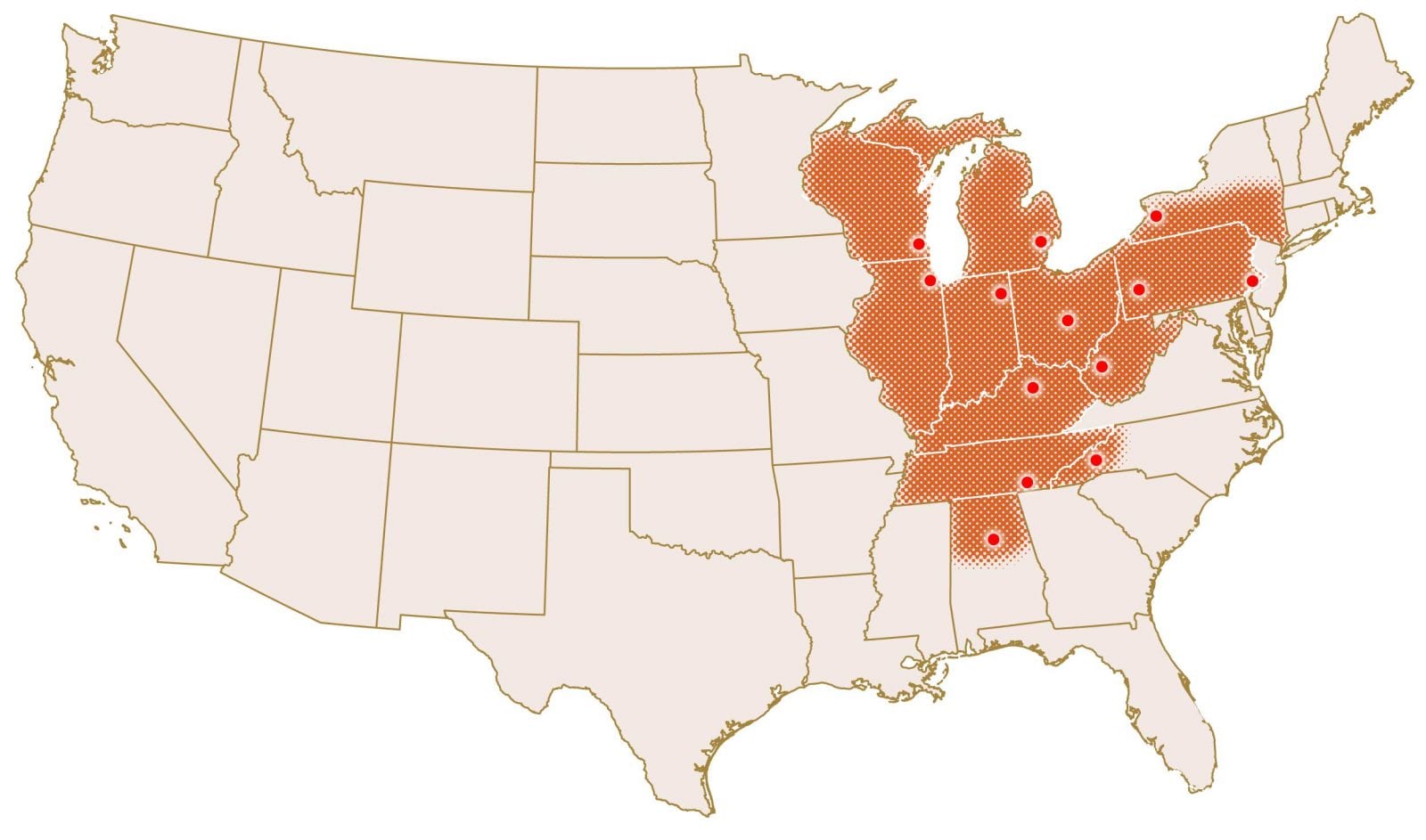 Postindustrial America Veterans Map