Hi all! It's Jess, your host of The Hungry Jess Podcast. I'll be continuing the conversations with creatives and chefs all across the 412, plus how these places and people have been able to come out stronger than ever following the worst of the pandemic.

Hope you brought your favorite eating utensil, because you're about to be hungry AF!

SEASON 3 is coming soon! For sponsorship opportunities contact partner@postindustrial.com
Season 2, Episode 5: The YaJagoffs!
In Episode 5, Jess talks to that dynamic duo, John Chamberlin and Rachael Rennebeck — founders of YaJagoff Media.
You've seen — or heard them — as the zip around the 412 and beyond. Now, they're hosting their own radio show on Q92.9-FM, "YaJagoff on Q."
What's behind their partnership? How did they get started?
Listen in!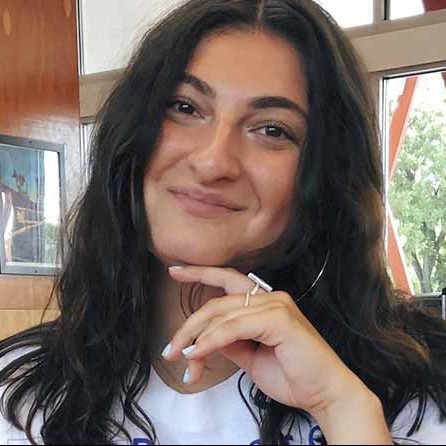 Jessica Iacullo, What started as "just" an Instagram page to pass the time during my college days has boomed into my full-time job working with brands like Cosmopolitan Magazine, Kraft Heinz, Forbes, Jets, Boars Head, Baked By Melissa, Business Insider, various Food Network Chefs, Citi Bank, US Open, McDonald's, Love Your Melon, Her Campus, and Little Words Project… just to name a few. In the years since I graduated from the University of Pittsburgh, came back to New York City, and have since returned to the 412, I have also developed my writing skills for both my website, newsletter, and outside publications.
But at the end of the day, I'm just a girl that likes to eat and tell other people about it. Listen in!
Are you hungry yet? On this episode, Jess is in conversation with Briana "Bree" White, founder of the blog Breelicious Bites, and Dave "the Gastronome" Forman. The trio talks food in the 412 (of course!) and takes you behind the scenes of "Plate It, Pittsburgh!," a cooking competition-style show that can ...
Jess sits down (in person!) with Dustin Gardner, executive chef of Casbah, located in Pittsburgh's Shadyside neighborhood. Discussions of Dustin's early career, COVID-19 impacts, and much more coming soon to Hungry Jess Big City! Featuring music by Ross Antonich. Cover art by Billie Sue of @motleysueshop
In this episode, hear from the makers behind Live Fresh Juice + Smoothie Bar. Brett Gilliam and Catey Burget opened Live Fresh in 2019 in Homestead, a former steel town along the Monongahela River just outside of Pittsburgh. https://instagram.com/hungryjessbigcity/ https://hungryjessbigcity.com/