What I learned traversing Postindustrial America
~
By Carmen Gentile | Photographs by Justin Merriman
---
Carmen Gentile and Jason Motlagh the Ronin Motorcycle Club, based in the Homewood neighborhood of Pittsburgh, at a barbecue restaurant on Saturday, May 15, 2021 in Blairsville, Pa.
PITTSBURGH, Pennsylvania — We've completed the first leg of our ongoing exploration of Postindustrial America, with more adventures to come in the days and weeks ahead. 
During this motorcycle journey, we covered some 1,300 miles throughout Pennsylvania, Ohio, Kentucky, West Virginia, meeting along the way loads of interesting folks who told compelling, heartfelt tales of struggle, setbacks, and triumphs amid these difficult and strange days. 
Here are just a few the many takeaways I have from our journey into the heart of Postiundustrial America: 
Cincinnati is a phenomenal town. Just a gem of a city with a revitalized downtown area that's loaded with striking and colorful murals on older buildings and new architecture that has both modern flourishes while matching the existing style of turn-of-the-century storefronts and apartment buildings. The people are inviting, and at first glance, there seems to be greater racial integration there than in other Postindustrial cities of similar size. We'll be heading back to The Queen City sometime soon. 
The Postindustrial Americans we met were largely courteous and inquisitive about our journey. Perhaps we're not as divided as we sometimes think. 
A mural of Ezzard Charles on Friday, May 21, 2021 in Cincinnati, Ohio. Charles, known as the "Cincinnati Cobra," was an American professional boxer and World Heavyweight Champion.
I've never been one for group motorcycling. The only time I typically ride with others is for stories that combine motorcycling and reporting, like

this piece

Jason wrote about our moto adventure in Iraq or my

reporting while riding in Nashville

. To me, riding always seemed like a solitary experience. But after this trip, and all the great folks we met in the moto community, I see the value in fostering riding friendships and the camaraderie of the motorcycle club scene. Who knows? Perhaps we'll even start a "Postindustrial MC." 
My friend and fellow moto-journalist

Jason Motlagh

has a serious ice cream addiction. Everywhere we went on our motorcyle journey, Jason was scanning storefronts and signage for his next frosty fix. I'm starting to suspect his agenda was more about sweet, chilly treats than a reporter's exploration of Postindustrial America.

Plus, none of it ever seems to stick to his skinny ass. It's kinda annoying. 
Reporter Carmen Gentile locks arms with members of the Ronin Motorcycle Club, based in the Homewood neighborhood of Pittsburgh, as they pray before heading off on a club ride on Saturday, May 15, 2021 in Murrysville, Pa.
The site of the now-hollowed out and shuttered Vindicator newspaper in Youngstown

does not bode well for democracy

. We need local news sources like the Vindicator, and venerable newshounds like former columnist

Bertram de Souza

to keep our democracy healthy and our leaders in check. As

Bertram noted in our conversation

: "When the Vindicator goes away, the rats will come out to play." That same sentiment goes for every paper and other news outlet in Postindustrial American communities that have closed up shop in recent years.  
Veteran newspaperman Bertram de Souza works in an office at the shuttered Youngstown Vindicator on Sunday, May 16, 2021 in Youngstown, Ohio. De Souza continues to work out of the empty building, where he wrote a book on his nearly 1,600 columns and operates a podcast.
There are loads of good people populating Postindustrial America. Despite the fact that a large portion of those who stormed the Capitol during the Jan. 6 coup attempt hail from the Rust Belt and Appalachia, and much of the region is still in the grasp of Donald Trump's bigoted delusions, the Postindustrial Americans we met were largely courteous and inquisitive about our journey. Perhaps we're not as divided as we sometimes think. 
And finally, now that the COVID-19 miasma is lifting, I'm keen to do more exploring by bike, be it with the help of our friends at

Royal Enfield

, who provided the bikes for this trip, or astride

my own bike

, which has already seen it's fair share of moto adventures around Postindustrial America. 
Now that I'm hooked on telling motorcycle stories from the road, be on the lookout for more. 
Stay tuned…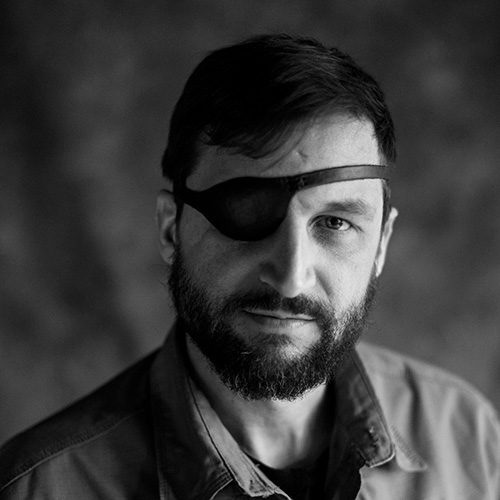 Carmen Gentile is founder and editor-at-large of Postindustrial. He has worked for some of the world's leading publications and news outlets including The New York Times, USA Today, CBS News and others. His book, "Blindsided by the Taliban," documents his life as a war reporter and the aftermath of his brush with death after being shot with a rocket-propelled grenade in Afghanistan.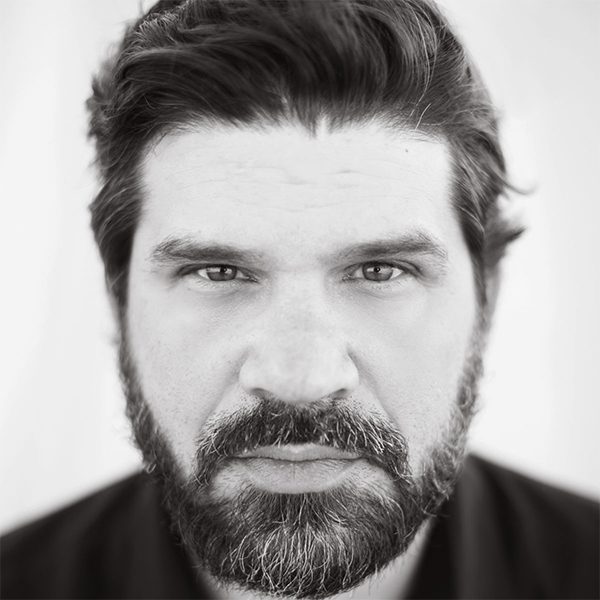 Justin Merriman is a freelance photojournalist who has traveled the world to cover politics, wars, natural disasters, civil unrest as well as covering assignment throughout the United States. His work has appeared in leading national publications and he has received multiple top journalism awards.