Carrie Blast Furnaces just outside of Pittsburgh, preserved as a National Historic Landmark. Operated by Rivers of Steel, the site is one of many examples of manufacuturing facilities preserved as "living" museums. (Photograph by Ron Baraff/Rivers of Steel)
Powering history
Sites with an industrial past find new uses
~
By Kellie B. Gormly
---
Once powering communities, former industrial sites in Pennsylvania and Alabama now draw history-loving tourists. 
In Birmingham, Ala., the Sloss Furnaces National Historic Landmark tells the story of what was once the largest manufacturer of pig iron in the world, looking much today as it did a century ago. Near Philadelphia, the National Iron and Steel Heritage Museum collects and exhibits historical materials related to the coal and steel industry. Other sites in Pennsylvania — Cambria Ironworks in Johnstown and Carrie Blast Furnaces just outside of Pittsburgh — also are National Historic Landmarks.
Jim Kapusta is one of many people around the country who could tell stories about working in steel mills to tourists who visit their former workplaces.
On a recent weekend, he reminisced to his tour group about the grueling active years of the Carrie Blast Furnaces, where he and his coworkers put out more than 1,000 tons of pig iron a day during the steel industry's post-World War II glory days.
"If you didn't get hurt, you were hiding," Kapusta, a tour guide, told his audience.
The metal at Carrie Blast Furnaces — part of the former massive U.S. Steel Homestead Steel Works, which employed about 15,000 people at its peak — has long gone cold since closing in 1978, and the steel era in Pittsburgh is over. Carrie opened for tours in 2005 after furnaces No. 6 and No. 7 were preserved. Some 60 miles east of Pittsburgh, is the Cambria Ironworks in Johnstown. 
In Alabama, Sloss Furnaces transformed iron ore, coke and limestone into iron starting in 1880. The mill closed in 1971 but reopened as a museum operated by the City of Birmingham and Sloss Furnaces Foundation in 1983. At Sloss, visitors explore such features as steam-powered blowers, and blower engines.
The city of Birmingham – rich in iron, limestone, and coal – was built to capitalize on these resources, said Tyler Malugani, Sloss education coordinator. By 1900, there were close to 30 furnaces in the Birmingham area, but the region has largely moved on from its industrial past.
For the entire story, subscribe now to get Postindustrial's Fall print magazine! To subscribe, click here.
Kellie B. Gormly is a journalist who writes for publications including The Washington Post, Catster, Dogster, and German Life. She holds a master's degree in public affairs reporting from the University of Illinois, Springfield and had stints at Copley News Service and The Associated Press. She is based in Pittsburgh.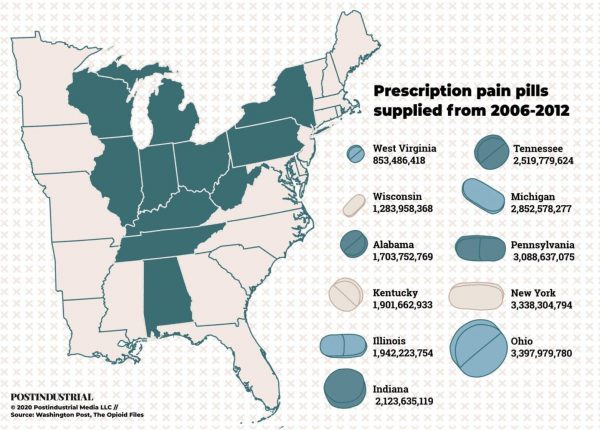 By KIMBERLY PALMIERO || ILLUSTRATION BY OLSON MCINTYRE