Nonprofits need more help helping others
Charities struggle with labor shortages
~
By Tory N. Parrish
---
Help wanted.
That's the message that nonprofits in the Pittsburgh region — and nationwide — that are dealing with a shortage of employees want to broadcast loud and clear.
The dearth of workers is one of the results of the COVID-19 pandemic that transformed workplace expectations and job security.
In fact, the labor shortage is the biggest challenge faced by nonprofits as well, said Jesse McLean Jr., chairman of the advisory committee for the Greater Pittsburgh Nonprofit Partnership.
"Since March 2020, we've had people for the first time in life that have been impacted with something that affects them 24 hours a day," he said.
In August, nonprofits nationwide still were missing an estimated 607,000 jobs, or 4.5 percent of the number that existed in 2017, the most recent year for which data were available, according to a September report from the Johns Hopkins Center for Civil Society Studies in Baltimore.
The pandemic led to 808 Pennsylvania nonprofits reporting "$612 million in decreased revenue … and $95.3 million in increased operating costs for a total impact of $708 million," according to an October 2020 survey commissioned by The Pittsburgh Foundation.  
The survey was coordinated through a partnership that included The Forbes Funds, which is an affiliate of the foundation, and found that 80 percent of nonprofits had experienced a revenue drop and 87 percent were experiencing a negative impact.
Nonprofits' challenges with hiring and retaining employees will be among the discussion topics at the 2021 Greater Pittsburgh Nonprofit Partnership Summit, scheduled to take place virtually Oct. 13-15. 
The event, typically held every other year,  drew about 1,200 people in 2019, said Colleen Young, director of the Greater Pittsburgh Nonprofit Partnership.
This year's summit, the 11th in the series, will feature dozens of sessions in seven tracks, including equity and justice, data, capacity building, and health and wellness.
However,  it will be different from summits of the past, this one offering sessions on timely topics that previously would not have been at the forefront.
That is a reflection in part of the nationwide upheaval that began with business shutdowns, worker layoffs and home quarantines, starting in March 2020, and included protests for social justice in cities across the country.
Topics will include "Addressing Racism as a Public Health Crisis," "Understanding the American Rescue Plan Act and Avenues for Advocacy" and "Protecting Vaccine Equity: Casa San Jose Supports the Latinx Community to Get Vaccinated."
This year's theme is "Heal, Connect and Co-create: A Just Region for All."
A coalition of more than 500 nonprofits in 10 counties that was founded in 2005, the Greater Pittsburgh Nonprofit Partnership is a program of The Forbes Funds, a Pittsburgh-based nonprofit that supports human services and community development nonprofits in advancing their missions.
People who work in the nonprofit sector providing critical services — food, housing assistance, clothing, mental health services, etc. — are more often inundated with the responsibility of looking out for the safety of their families, co-workers and clients in today's climate than in the past, McLean said.  
It can be daunting, he said.
"So, the stress of all of that has taken people away from the sector," said McLean, who is also executive director, Western Pennsylvania, for Pressley Ridge, a Pittsburgh nonprofit that provides mental health services, foster care, residential treatment, education and other programs to support families and individuals.
Having fewer resources contributes to burnout of staff at nonprofits, which are now competing with more employers for workers but have less flexibility to offer perks such as sign-on bonuses, Young said.
Not only are workers seeking more pay for sometimes thankless jobs, but there also is a growing demand for permanent remote work shifts, which may be challenging for employers to accommodate.
So, it's important that leaders engage in conversations about innovative ways to retain staff and maximize resources, Young said.
"Nonprofits provide support through partnerships with our public sector, keeping our local safety net up and running and making our communities healthy, thriving places to be," she said.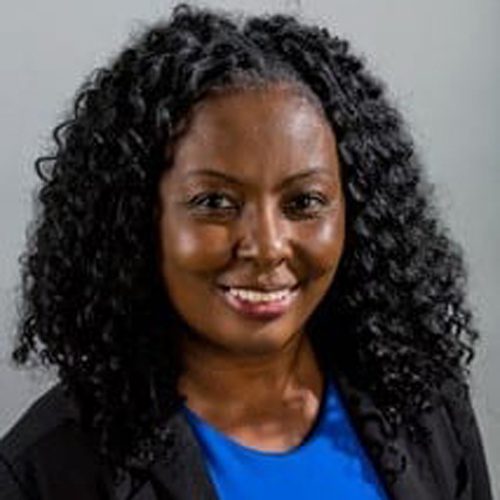 Tory N. Parrish is a regular contributor to Postindustrial. She previously served as Region I director for the National Association of Black Journalists. She also covers small business and retail for Newsday on Long Island, N.Y. She previously worked at the Pittsburgh Tribune-Review and the Observer-Dispatch in New York. Parrish is a native of Woodbridge, Va.