Day Three: An artist embraces his Youngstown roots
~
By Carmen Gentile | Photographs by Justin Merriman
---
YOUNGSTOWN, Ohio — After our sobering discussion with Youngstown journalist Bertram de Souza about the fate of a region now without its long-running newspaper, we seek a ray of hope for a city that's struggling to find its way in a Postindustrial era. 
We find it in Justin Paik Reese, 33, a bold and imaginative creator of ceramic art who draws inspiration from his Korean heritage and downtown Youngstown's Neoclassical architecture.
Reese creates colorful and ornate vases, cups, and ceramic sculptures that he fires in a brick kiln he built,  He resides in the shadow of a hulking mansion, a vestige of Youngstown's bygone era of fantastic wealth generated by manufacturing. 
While discussing his creations — among them a tongue-in-cheek tribute to one of his childhood favorite athletes, the hard-charging and flamboyant basketballer Dennis Rodman — he talks about why he returned to his hometown to raise his family and create. 
Artist Justin Paik Reese talks with Carmen Gentile and Jason Motlagh about his kiln at his pottery studio on Monday, May 17, 2021 in Youngstown. Reese, a native of Youngstown and an accomplished potter, sees hope for his once-thriving steel town. "I think we're at the brink of something," he says.
Artist Justin Paik Reese, 33, throws a clay pot in his studio on Monday, May 17, 2021
In short, Reese sees Youngstown as an ideal locale for artists from all over to set up shop in a city that has plenty of affordable property for creators to bring their visions to life.
"We're on the brink of something, I can feel it,"  he says. "I know a lot of artists who want to move here."
He notes that bigger cities that once dominated the art scene are no longer essential destinations for artists since the widespread use of social media, where his work is showcased and has already garnered the attention of actor and ceramic enthusiast Seth Rogen. 
Amid our conversation about art and reimagining Youngstown as an artist enclave, we talk about the problems that persist in this corner of Northeast Ohio. 
Reese tells of how he, the son of a Youngstown native and a mother born in South Korea, was sometimes picked on as a child and the wave of reported anti-Asian hate crimes that have spiked since the start of the pandemic. 
"The first time I got in a fight it was because someone called me a 'chinc'," he recalls. "But later we talked and eventually became best friends. And we're still best friends today." 
We continued our conversation at a deli known for its corned beef and other local favorites. 
Just as we are about to leave, a man pulls up and tells us he's Justin's father. 
I tell him we were so glad to have an opportunity to meet his son and that clearly he did a good job of raising him.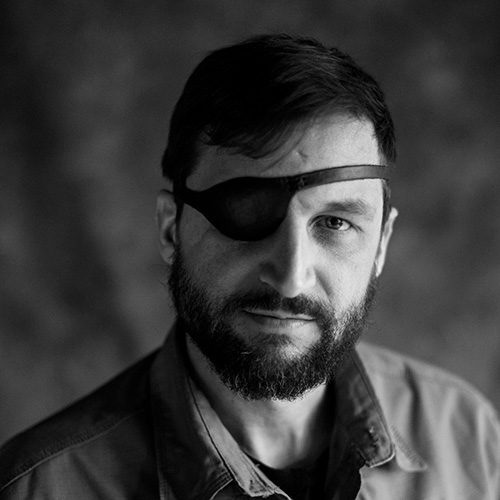 Carmen Gentile is founder and editor-at-large of Postindustrial. He has worked for some of the world's leading publications and news outlets including The New York Times, USA Today, CBS News and others. His book, "Blindsided by the Taliban," documents his life as a war reporter and the aftermath of his brush with death after being shot with a rocket-propelled grenade in Afghanistan.