Day Six: Waiting on a tire in Cincinnati
~
By Carmen Gentile | Photographs by Justin Merriman
---
Laketa Cole, a member of the Allstars Motorcycle Club, known as "Sassy" helps Carmen Gentile and Jason Motlagh after one of their motorcycles got a flat tire on a street on Wednesday evening, May 19, 2021 in Cincinnati's Lower Price Hill neighborhood.
CINCINNATI, Ohio — We're waiting on a tire for my bike — turns out we couldn't find a replacement anywhere in the greater Cincinnati area and even in neighboring Kentucky. 
But our new friend Sassy introduced us to her fellow rider and bike shop owner Wilson "Brooklyn" Silvestry, who originally hails from his namesake borough. 
She had my bike sent to his shop, Precision Motorworks, so he can replace the tire, once we find one, that is. 
I reached out to Royal Enfield, who graciously loaned us the bikes for our journey, to see what they can do to help locate a tire for me. 
After a few calls and some deep digging on their end, the folks at Royal Enfield, Brett Sexton and Breeann Poland, locate the correct tire and tell me they're overnighting it to Brooklyn's shop. 
With a plan in motion, we thank the folks at Royal Enfield for their hustle and decide to spend the rest of our day exploring the city. 
From Brookyln's shop, we head to Findlay Market, a collection of bakeries, butchers, eateries and small stores that's just one of the many attractions that make this a town worth revisiting, a plan we formulate over shrimp tacos and other delicious eats enjoyed on a warm, sunny, spring day in the Queen City. 
Though we're excited to get back on the road and head for Kentucky, we're sorry to leave behind all the new friends we've made in Cincinnati. 
Check out a couple more pictures from our revelry the other night with the Cartel MC to see why. 
Demontae Dickey, president of the Cartel motorcycle club, directs motorcycles in to park at a gathering of several motorcycle clubs on Wednesday evening, May 19, 2021 in Cincinnati's North Side neighborhood.
Members of several motorcycle clubs gather at a house on Wednesday evening, May 19, 2021 in Cincinnati's North Side neighborhood.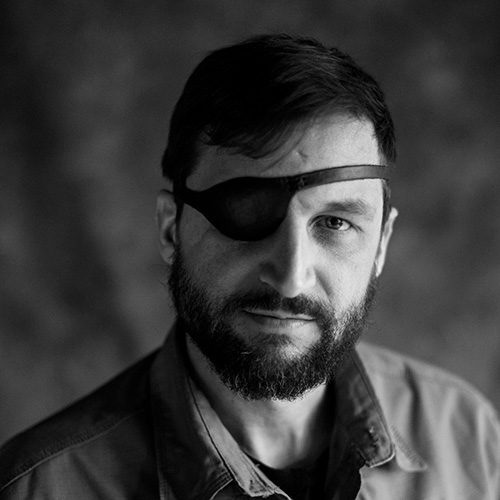 Carmen Gentile is founder and editor-at-large of Postindustrial. He has worked for some of the world's leading publications and news outlets including The New York Times, USA Today, CBS News and others. His book, "Blindsided by the Taliban," documents his life as a war reporter and the aftermath of his brush with death after being shot with a rocket-propelled grenade in Afghanistan.