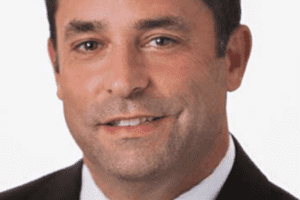 [section label="Episode" bg_color="rgb(255, 255, 255)" padding="0px" padding__sm="0px" padding__md="0px"]
[row style="collapse" h_align="center"]
[col span="7″ span__sm="12″ span__md="10″ margin="0px 0px 30px 0px"]
[/col]
[col span="7″ span__sm="12″ span__md="10″ padding="0px 0px 0 0px" margin="0px 0px 30px 0px" class="imagecaption"]
[ux_image id="16666″ image_size="original" width__sm="100″]
Michael Yonas of The Pittsburgh Foundation
[/col]
[col span="7″ span__sm="12″ span__md="10″]
[title text="In today's episode:" tag_name="h4″ margin_top="0px" margin_bottom="10px" size="75″ class="todaysepisode"]
[row_inner style="collapse" class="podcastbody"]
[col_inner span__sm="12″]
Michael strives to cultivate culturally sensitive opportunities for informing interventions that reflect the priorities of communities, organizations and other stakeholders. His most recent efforts have focused on examining the influence of stress on health, systems for serving the homeless, and strategies for promoting community and school safety. He is influenced by years of community-based practice, service and research, focusing primarily on the role of neighborhood and systems-level factors impacting disparities in health. 
In this episode, we discuss Michael's role at the Pittsburgh Foundation.  His grant making portfolio is broad and varied, and his interpersonal relationships with funders bring many engaged and creative outcome-driven solutions.  His work with Michelle McMurray has been instrumental to The Rock Family Foundation and how we partner with other organizations.
As we heard about in EBE Episode 9 with Tammy Thompson, Michael is working on national RFP's around the benefits cliff, or The Cliff Effect.  We discuss the programs at Circles of Greater Pittsburgh and how they are helping to mediate tough situations for those individuals and families who are up against The Cliff Effect.
Michael is a "data guy", and you can hear his expertise throughout in this episode.  His knowledge of the problems that surround families in poverty and the numerous meaningful statistics he is able to communicate make him an invaluable partner in the Pittsburgh philanthropy circles.  His recent work is well-known throughout the city from grassroots organizations, to large county-run systems, to city policy meetings.  He focuses on amplifying the voices of youth and organizations that are doing youth-led work. 
Read The Pittsburgh Foundation's report A Qualitative Study of Youth and the Juvenile Justice System.
When Michael began telling his personal story of volunteering, I was so inspired.  His explanation of what his community service has meant in his life, and how he has pushed through the uncomfortable parts of volunteering is a shining example of how to live a life of service, professionally and personally.
---
You can find The Pittsburgh Foundation on social media:
[follow scale="75″ facebook="https://www.facebook.com/PittsburghFdn/" instagram="https://www.instagram.com/pittsburgh_fdn/"]
[/col_inner]
[/row_inner]
[divider width="100%" height="1px"]
[block id="14885″]
[/col]
[/row]
[/section]