May 1, 2019
Support our journalism — and a business that makes phone cases from locally sourced wood

Pittsburgh's KerfCase draws on city's wealth of expertise in technology and craftsmanship
~
By Annie Siebert
Photo courtesy of ben saks
Postindustrial is excited to offer rewards from local artisans as part of our Kickstarter campaign. We chatted with Ben Saks, the founder of KerfCase, which makes wood cell phone cases and other tech accessories and was dreamt up in a workshop at Carnegie Mellon University. A $150 pledge to our Kickstarter to supports both Postindustrial's journalism and Saks' Pittsburgh-based business.
What do you make?
The short answer is that we make wood cell phone cases and other tech accessories. We started with a wood phone case lined with cork, and now we have a full product line from phone cases to wallets to studio cases, which are for designers and artists and creative professionals.
How did KerfCase begin?
I got my first iPhone, which was an iPhone 5, and I couldn't find a case that I liked. I have an architecture degree from CMU, and at the time I was the assistant director of CMU's School of Architecture Woodshop, so I made a case out of mahogany from a reclaimed windowsill. Then I made cases for some friends. I made the first prototype in summer 2012, and KerfCase launched and was able to start taking orders in November 2013.
Why did you decide to make things in Pittsburgh?
I've always been a maker; I've always been someone who would rather make than buy. I think in our society we tend to value material objects based on our ability to purchase them — it's sort of a standard capitalist mantra. But making things was important to me. When I started the company, it was clear that there was no alternate option to making the products in Pittsburgh — we're not going to design them here and then have them manufactured abroad. We make it here. Most of the wood we use is sourced locally, and it's because we have these amazing assets here in Pennsylvania — we have a totally renewable and sustainable resource. We're able to use this material and process it here. In addition, a lot of what we do is advanced manufacturing, using cutting-edge software, and there's no better place than Pittsburgh than to provide us with experts in both technology and craftsmanship.
What's the best part about building a business here?
The No. 1 best part is the community, the people here. There's a diverse and talented pool of individuals that I was able to lean on for both employees as well as advisers and consultants and ambassadors, and people who believed in what I was doing and supported me. It'll be six years in November, and it's the community that's really been the biggest asset in Pittsburgh. The second point is, for lack of a better term, the ease of building a business in Pittsburgh. It's easy because it's affordable. If I started my business in Brooklyn I would've failed because just making rent would've been impossible.
What's the most challenging part about building a business here?
The challenge right now is affordable access to space. We're fortunate that we've been in our current space for awhile, and it's affordable to us, but to pay market rent is a shock for some businesses. As the real estate market in Pittsburgh has had an uptrend in the last several years, it means the cost of doing business is more expensive. The spaces that are out there tend to not necessarily be well-suited for small business, or a production-based business like ours. Another challenge is that the ease is kind of a double-edged sword. That ease might not push you as hard as if you were starting a business in some place like New York. There's less cutthroat competition because everyone's willing to help each other. But some healthy competition is good. Furthermore, people in Pittsburgh seem to be less likely to spend money on a product that has that added value of craftsmanship. Places that have a more established art market tend to have customers that appreciate that more. When we do a show in D.C. or New York, our products do well. In fact, most of our customers are not in Pittsburgh because we sell everything on the internet.
What's your favorite thing about Pittsburgh?
As someone who grew up in Cleveland, the difference between Cleveland and Pittsburgh is topography — Cleveland was glaciated, and Pittsburgh was not. The topography of Pittsburgh is unique, and you're constantly presented with great views. The topography that created our neighborhoods is my favorite thing about Pittsburgh. It's like being in a room — you always have a floor and four walls around you.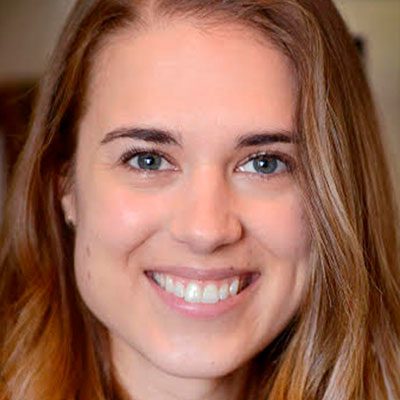 Annie Siebert, Postindustrial's editor-in-chief, began her journalism career as a copy editor on the Pittsburgh Post-Gazette's night city desk before reporting on the city's eastern suburbs. She then worked as an editor for S&P Global Platts' real-time news service; on freelance writing, editing, and researching projects; and for LedBetter, a data project that tracks corporate progress on equal opportunity and diversity.
~
Share this page
Sign up for Postindustrial weekly