May 3, 2019
Support Postindustrial — and a Braddock metalsmith

At Studebaker Metals, 'it's all hammer, anvil, a little bit of fire, and a person'

~
By Annie Siebert
Photo courtesy of STUDEBAKER METALS
Postindustrial is excited to offer rewards from local artisans as part of our Kickstarter campaign. Earlier this week, we chatted with Alyssa Catalano, the co-founder of Braddock-based Studebaker Metals. A $250 pledge to our Kickstarter campaign supports both Postindustrial's journalism and Studebaker Metals' business and apprenticeship program.
What do you make?
We are a traditional metalsmithing workshop, but we are also a brand. We use traditional techniques to make jewelry and other personal accessories, but our most important product is our process. Most of our tools are 100-300 years old, and there's no machinery being used. It's all hammer, anvil, a little bit of fire, and a person.
How did Studebaker Metals begin?
I met my partner, Michael Studebaker, in the fall of 2013, and he had a degree in history and metalwork, and I had been working in retail marketing for a few years. He made a twisted brass cuff, and I asked how he made it. He explained the tooling and the process, and from a marketing perspective, it was the easiest sell. It's such a great story. We developed a few products, set up a popup in December 2013, and launched in March of 2014. The joke I always make is that our business started with a Tinder swipe, because that's how we met.
Why did you decide to make things in Braddock?
We started the business in the basement of Michael's East Pittsburgh home, and Michael grew up in this area and went to Woodland Hills. We moved the shop into Wilkinsburg at first. The reason we ended up in Braddock is because we bought a home here, and we were looking around for more space, and we were having a beer at Brew Gentlemen, and someone said there was a space available next door. Essentially, we moved our whole life here. Michael's family grew up in North Braddock, so he has strong ties to the community. It turned out to be really great, and we started an apprenticeship program here — we run one Braddock community member through an apprenticeship each year, and then they become a full-time hire. We're about to hire our third apprentice.
What's the best part about building a business here?
This is a really easy question for me to answer because I'm not from here, and I've worked and lived in other cities, including Philadelphia and New York City. I always refer to Pittsburgh as the wild wild west, this land of opportunity. What I'm doing here and what I've built here would be impossible in the other places I've lived.  There are so many spaces in Pittsburgh where I can afford to run my business, and it's laughable to imagine finding something affordable in Philly or NYC. Another benefit of operating our business here is that Pittsburgh loves Pittsburgh. Everyone wants you to succeed.
What's the most challenging part about building a business here?
Access — getting in and out of other cities. A lot of our work involves national and international travel, and booking European travel can be difficult. It's just so hard to get places from here. And when I'm presenting something on a national or global stage and people are like, oh, Pittsburgh? It doesn't have the same clout as being based in New York or L.A.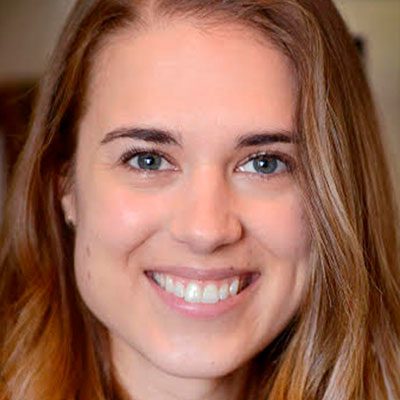 Annie Siebert, Postindustrial's editor-in-chief, began her journalism career as a copy editor on the Pittsburgh Post-Gazette's night city desk before reporting on the city's eastern suburbs. She then worked as an editor for S&P Global Platts' real-time news service; on freelance writing, editing, and researching projects; and for LedBetter, a data project that tracks corporate progress on equal opportunity and diversity.
~
Share this page
Sign up for Postindustrial weekly