April 23, 2019
Postindustrial Media launches crowdfunding campaign to tell the region's stories — in print

We were mischaracterized by national media in 2016. Help us report the truth.
~
By annie siebert
Photo By Carmen Gentile
video By NICK CHILDERS
It's time for the Rust Belt and Appalachia to shake off the stereotypes of the 20th century.
The Rust Belt and Appalachia played an outsized role in the 2016 election, but the region was mischaracterized by national outlets. Its residents were laid-off coal miners and underemployed steelworkers — and little else.
Not anymore. In the wake of that election, two of the region's leading journalists created Postindustrial Media, which produces high-quality, in-depth reporting about a diverse, complex region that we call "Postindustrial America."
Yesterday, we launched a Kickstarter campaign that, if successful, will allow us to turn on the presses and join publications like California Sunday and Texas Monthly in printing in-depth coverage from a specific region of the United States.
Our goal is to raise $30,000 by May 22. As of Tuesday morning, we're one-third of the way there. Kickstarter is all or nothing, so anything you can do to help us reach our goal is deeply appreciated. (Plus, we're offering sweet prizes! For just $35, you get a T-shirt and a one-year subscription to the magazine.)
Since 2018, Postindustrial has reported on a variety of topics from the economy and politics to immigration, environmental concerns, and veterans issues.
"The country needs us to report what's going on here, honestly and responsibly," Postindustrial Media CEO and Executive Editor Matt Stroud said, "especially with the 2020 election right around the corner."
Stroud and his partner, Editor-at-Large Carmen Gentile, both Pittsburgh-area natives, have decades of experience covering regions like Postindustrial America.
Their work has appeared in numerous leading publications, and both have been guests on cable and network news outlets. Stroud and Gentile are also accomplished book authors.
"The region we're looking at goes from Maryland to Missouri, from the Canadian border down to Alabama," Gentile said. "There's a lot going on there, and we're telling the stories of the heroes and the villains in those places."
"People in the region are supporting the Kickstarter because they are all being characterized in national outlets in a very specific, inaccurate, and frankly unflattering way," Stroud added. "The Kickstarter will make some interesting things possible for us, but my favorite aspect of it is in bringing a print version to life. A physical magazine makes it possible to get away from your text messages and social media notifications. I think that's the best way to read stories like ours."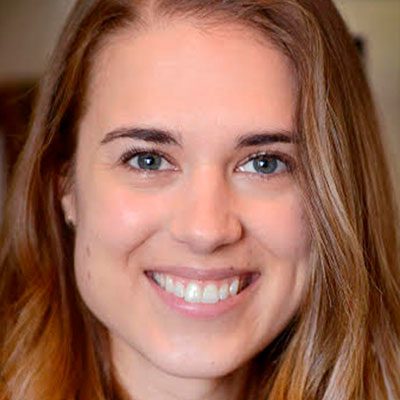 Annie Siebert, Postindustrial's editor-in-chief, began her journalism career as a copy editor on the Pittsburgh Post-Gazette's night city desk before reporting on the city's eastern suburbs. She then worked as an editor for S&P Global Platts' real-time news service; on freelance writing, editing, and researching projects; and for LedBetter, a data project that tracks corporate progress on equal opportunity and diversity.
~
Share this page
Sign up for Postindustrial weekly