April 17, 2019
Officials identify Patient Zero in Michigan measles outbreak
Respiratory illness spreads fast amid low vaccination rates in Orthodox Jewish communities 
~
By Annie Siebert
Photo BY PAN AMERICAN HEALTH ORGANIZATION
Officials have identified one man who traveled to Michigan as the source of 39 cases of measles in the state.
A doctor initially diagnosed the man with bronchitis because he'd never before observed a case of measles, which was all but eliminated in the United States until 2014, when incidences of the highly contagious respiratory illness skyrocketed.   
Measles cases jumped across the globe this year. In the U.S., the disease spread throughout Orthodox Jewish communities in New York City and Michigan over the last few months. This is the consequence of misinformation spread by the anti-vaccination movement.
Michigan saw it coming. In March 2017, the state launched the I Vaccinate campaign to educate parents about the importance of vaccinating their children to protect not only their offspring, but the entire community.
It should go without saying, but vaccines are safe and effective, and it is critical for healthy people to receive vaccinations to protect vulnerable individuals, including newborns, the elderly, and people with weakened immune systems.
That argument doesn't hold much water online, where the far right and the far left have joined forces to promote skepticism about vaccines.
In Pittsburgh, a local pediatric practice was attacked by vaccine opponents after it posted a video promoting the HPV vaccine. (Disclosure: This is my family's pediatrician.)
Instead of retreating, the pediatric group joined with the University of Pittsburgh's Center for Research on Media, Technology and Health to study the commenters who pummeled the practice.
"It's adding academic rigor … to show the breakdown of whom is involved," pediatrician Todd Wolynn told the Pittsburgh Post-Gazette. "The hard right is in the same virtual room with the hard left. They're coalescing around the notion of fighting vaccines."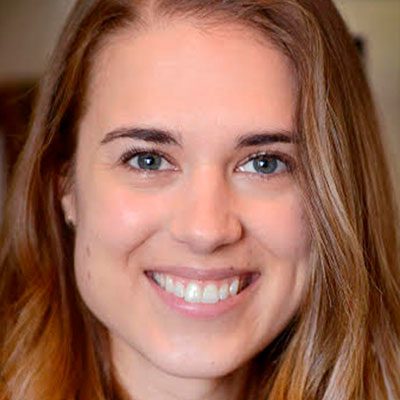 Annie Siebert, Postindustrial's editor-in-chief, began her journalism career as a copy editor on the Pittsburgh Post-Gazette's night city desk before reporting on the city's eastern suburbs. She then worked as an editor for S&P Global Platts' real-time news service; on freelance writing, editing, and researching projects; and for LedBetter, a data project that tracks corporate progress on equal opportunity and diversity.
~
Share this page
Sign up for Postindustrial weekly