May 8, 2019
Measles breaks out across the U.S.

You (and your kids) should get vaccinated

~
By Annie Siebert
Photo BY Damian Dovarganes/ASSOCIATED PRESS
Cases of measles, a highly contagious (yet almost entirely preventable) respiratory illness, are spreading across the United States.
There have already been cases reported in 23 states, including Illinois, Indiana, Michigan, Kentucky, Tennessee, Pennsylvania, and New York. Don't get comfortable, Ohio; this disease does not respect state lines.
Pennsylvania's Allegheny County, which contains the City of Pittsburgh, has seen five cases linked to unvaccinated individuals.
If you or your children have not received the MMR (measles-mumps-rubella) vaccine, now is probably a good time to get one.
And you can get one for free at an Allegheny County Health Department clinic today.
(I'm not telling you to do something I wouldn't do myself: I was vaccinated as a child, as was my husband. We both received MMR boosters in the past week because we have a child who has only had one dose of the vaccine, and, according to the health department and our doctors, there is no risk to healthy adults in getting an additional dose of the vaccine.)
In the Pittsburgh area and unvaccinated? Here are the details:
The health department will hold a measles vaccination clinic today from noon to 4 p.m. at the  Homewood-Brushton YMCA, 7140 Bennett St., Pittsburgh, PA 15208.
Those eligible include individuals 12 months of age to 61 years of age who have not been vaccinated.
Children under the age of 12 months of age, those born before 1957, anyone who has had measles, pregnant women, or those who are otherwise immunocompromised are not eligible to receive a vaccine. (If you're unvaccinated and don't fall into one of these categories, it's especially important for you to get a vaccine to ensure herd immunity.)
"Measles is a highly contagious disease that spreads through coughing, sneezing or other contact with the mucus or saliva of an infected person," the health department said in a statement. "Symptoms typically appear one to three weeks after infection and include: rash; high fever; cough; nasal congestion; and red, watery eyes."
But, according to the health department, just one dose of the MMR vaccine is 93 percent effective. Two doses are 97 percent effective.
Like I said, almost entirely preventable.
Help protect babies, pregnant women, and immunocompromised individuals. Go get an MMR.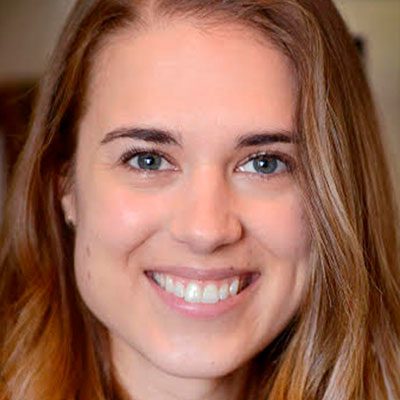 Annie Siebert, Postindustrial's editor-in-chief, began her journalism career as a copy editor on the Pittsburgh Post-Gazette's night city desk before reporting on the city's eastern suburbs. She then worked as an editor for S&P Global Platts' real-time news service; on freelance writing, editing, and researching projects; and for LedBetter, a data project that tracks corporate progress on equal opportunity and diversity.
~
Share this page
Sign up for Postindustrial weekly