Vice Chair Liz Cheney, R-Wyo., gives her opening remarks as the House select committee investigating the Jan. 6 attack on the U.S. Capitol holds its first public hearing to reveal the findings of a year-long investigation, at the Capitol in Washington, Thursday, June 9, 2022. (AP Photo/Andrew Harnik)
Jan. 6 Hearing: American democracy's last stand?
If Americans previously on the fence about the events of Jan. 6 weren't swayed by clear-eyed evidence of Trump's role in stoking the capitol coup attempt, then nothing will, and our democracy is in serious trouble.
~
By Carmen Gentile
---
Wow. 
That was intense. 
As someone who has followed every Jan. 6 Committee development and leaked pieces of evidence since that dark day when we almost lost our democracy, I was floored by the testimony and never-before-seen footage of the Capitol coup attempt. 
It takes a lot to shock me — and I was gobsmacked. 
From former attorney general and ex-Trump sycophant Bill Barr calling Trump's Big Election Lie "bullshit," to the sometimes hard-to-watch, newly-released footage of the coup attempt by documentarian Nick Quested, I found myself reliving my worst fears from that fraught day when the Republic was almost toppled. 
Other revelations also left me flabbergasted. 
I audibly gasped when it was disclosed that GOP Rep. Scott Perry from my home state of Pennsylvania asked Trump for a pardon in relation to his efforts to undo Trump's election loss after the failed coup attempt. And of course, watching Ivanka throw her daddy's Big Election Lie under the bus by agreeing with Barr's assessment was simply astonishing. 
In all, it was a surprisingly impressive display of sober fact-gathering and in-depth investigation into one of the darkest chapters in American history. The Jan. 6 Committee in less than two hours laid bare the most complete, public explanation to date of what happened in the weeks and months before the coup attempt waged in Trump's name and at his behest, as so many convicted and charged Capitol coup plotters insisted in videotaped remarks. 
From my seasoned perspective on American politics in the Trump era, and witness to fallen democracies and immoral rule abroad, it seems impossible to me that anyone with more than two brain cells to rub together could interpret what happened any other way after that hearing. 
Which leaves us with a still-unanswered question for the American people: Were those few remaining undecided Americans (my guess only a few million or so), sufficiently shocked and swayed by the ample evidence of Trump fomenting the unrest that led up to Jan. 6? 
We already know that Trunmpists and his legions of alt-reality, conservative cable news acolytes won't be swayed by any amount of evidence that Trump attempted to overturn the will of the American voters. Not even the fact that Trump knew he lost the election and still sought to overturn the results will convince them to abandon their absolutist, delusional beliefs. 
Those who were undecided before last night saw and heard ample evidence of presidential malfeasance. Now, it's up to them to decide whether they will become part of the anecdote against the spread of fascist fantasies of election fraud by voting in November to keep more Trumpdisciples from winning elected office. 
If still-on-the-fence Americans weren't galvanized by these hearings to vote against insurrectionist candidates in midterm election, then there is good chance that next year's GOP-led Congress will unleash a barrage of retaliatory strikes, starting with impeachment and countless hearings about Hunter Biden's laptop. 
Even more worrisome, emboldened Trumpists in our political rank and file would further damage our Madisonian Democracy, forever tarnishing our electoral process beyond recognition, be it with more violence or further erosion of the voting process that has severed these United States for nearly 250 years. 
We can't let this happen again. Republican Rep. Liz Cheney, the star explainer from the first of several hearings scheduled for this month, put it best: 
"As Americans, we all have a duty to ensure that what happened on January 6 never happens again."
Let's hope those who were undecided on Jan. 6 before last night woke up this morning sufficiently stunned and enlightened to join the rest of us in confronting the perilous reality we face today.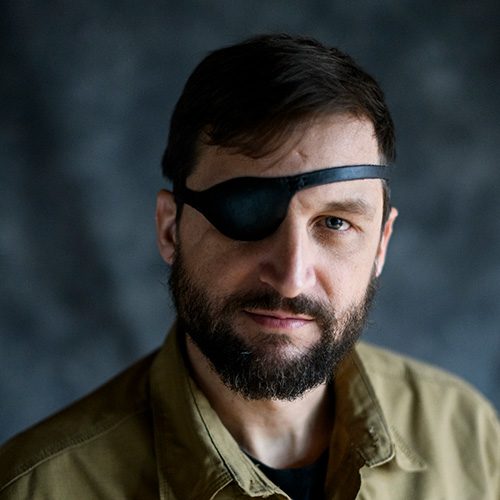 Carmen Gentile is founder and editor-at-large of Postindustrial. He has worked for some of the world's leading publications and news outlets including The New York Times, USA Today, CBS News and others. His book, "Blindsided by the Taliban," documents his life as a war reporter and the aftermath of his brush with death after being shot with a rocket-propelled grenade in Afghanistan.