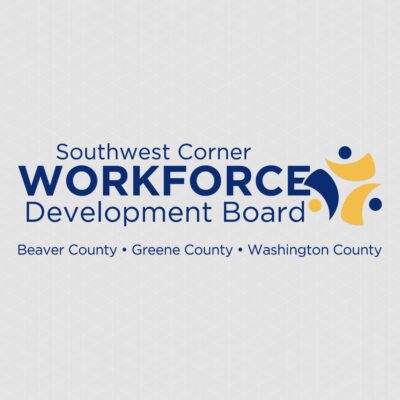 Postindustrial, Southwest Corner Workforce Development Board, Partner
Southwest Corner Workforce Development Board
The Southwest Corner Workforce Development Board — SCWDB — develops policies, oversees public funds, and procures services to help employers and job seekers throughout Washington, Greene, and Beaver counties. It offers job placement assistance, education, training and counseling to achieve a skilled workforce and robust economic development throughout the region. We envision a regional labor pool that possesses the skills and attitudes to attract and retain employers who offer sufficient ages, benefits, and opportunities for advancement.
Below are a few examples of the people we've worked with — and the programs we've utilized — to get jobs and achieve success in the region!
---
---
Contact Ami Gatts to find work and improve your life in Washington, Greene and Beaver counties.