April 18, 2019
Trump, Sanders look to 2016 as Buttigieg sweeps up media attention
Note: The 2020 presidential election is still 564 days away
~
By Annie Siebert
Photo BY GAGE SKIDMORE
The 2020 presidential election remains 564 days away. In some ways, it feels like 2016 never ended, with President Donald Trump continuing to campaign even after he won.
On Monday, Trump launched efforts to flip Minnesota, which went to the Democrats in 2016.
Meanwhile, Vermont Senator Bernie Sanders also couldn't shake off the results from 2016.
"Like President Donald Trump boasting to foreign dignitaries about his Electoral College victory, Sanders can hardly make it through a public appearance without mentioning the 22 states, 13 million votes and 1,700 delegates he won in the 2016 presidential primary," Paul Heintz of Vermont alt-weekly Seven Days wrote in a lengthy account of Sanders' Rust Belt rallies over the weekend. "He boasts in his stump speech that he picked up more support from young people than Trump and Clinton combined. And he still complains about the unelected superdelegates who, in his view, tipped the primary toward Clinton."
But we've still got a long way to go, and no clear Democratic front-runner has emerged.
Among the 18 Democrats who've declared they're running for president, South Bend, Indiana, Mayor Pete Buttigieg has been getting a lot of media attention:
Not looking to read more than a few hundred words? Over at FiveThirtyEight, Nate Silver addressed the "Buttigieg boom" in the launch of "Silver Bulletpoints," where he plans to occasionally write about three topics related to the 2020 Democratic primary, spending no more than 300 words on each item. As a fan of both brevity and obsessing over information that might indicate who the next president will be, I endorse Silver's effort.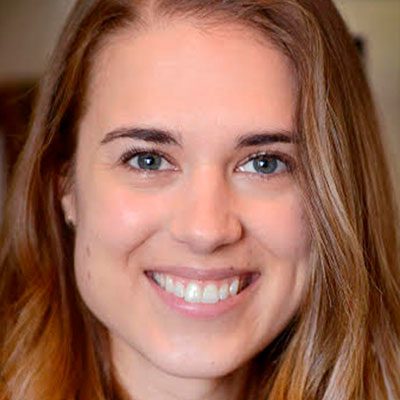 Annie Siebert, Postindustrial's editor-in-chief, began her journalism career as a copy editor on the Pittsburgh Post-Gazette's night city desk before reporting on the city's eastern suburbs. She then worked as an editor for S&P Global Platts' real-time news service; on freelance writing, editing, and researching projects; and for LedBetter, a data project that tracks corporate progress on equal opportunity and diversity.
~
Share this page
Sign up for Postindustrial weekly