May 14, 2019
Surely we can agree to lock up our guns if we have kids

Ohio lawmakers propose law to prevent children from accessing firearms



~
By Annie Siebert
Photo BY KATHRYN STIFFLER
When you find yourself in possession of a human baby, and that baby learns how to crawl, it's typical to go around the house and insert plastic plugs into all the electrical outlets.
This is the standard operating procedure for having a child: You take reasonable measures to protect them from accidental death.
And you'd think that if we can all get behind installing gates at the top of the stairs and putting little silicone wedges on the corners of tables and tethering large pieces of furniture to the wall, surely, surely we can agree to lock up our guns if we have kids.
If you're a Second Amendment advocate, perhaps not.
Two Ohio state lawmakers this week introduced the Child Access Prevention law, which would require gun owners with children in their household to keep firearms "in safe storage, equipped with a tamper-resistant lock or other safety devices that render the weapon inaccessible or inoperable by a minor," Democratic Representatives Brigid Kelly and Jessica Miranda said in a statement.
"Last year, more than 40,000 Americans lost their lives to gun violence," Kelly said in the statement. "Solutions to prevent gun violence exist — we just need the courage to implement them. With yet another school shooting this week, we can and must do better to enact commonsense measures to keep our children safe."
Miranda noted it's possible to be a gun owner and support measures that would prevent the senseless slaughter of children.
"As a concealed carry permit holder myself, I support the right to responsibly bear arms, but join the majority of Ohioans who want to see more commonsense gun safety measures to keep children and families safe," she said in the statement. "This bill is an essential step to prevent the type of school shootings that have become far too familiar in our country. We are past the time for thoughts and prayers. This crisis demands action."
Ohio TV news station WKRC, in an effort to explain "both sides," asked the manager of a local gun store, Jon Villing, for his thoughts.
"I think more of an education aspect would have a better outcome. If you force somebody to do something, nobody likes being forced to do something. We just don't as human nature. We just don't like being forced," Villing told WKRC.
Education, like thoughts and prayers, will not be enough. Children are not rational beings, and neither are grown adults who argue against commonsense laws to prevent kids from accessing firearms.
It's our responsibility to protect our children from guns — and the worst aspects of human nature.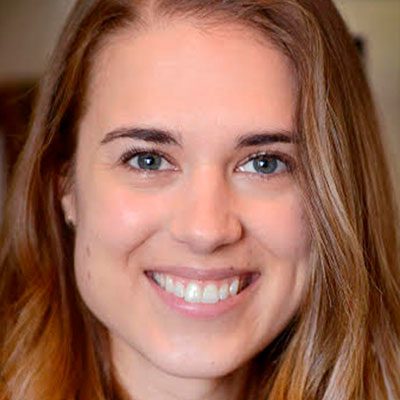 Annie Siebert, Postindustrial's editor-in-chief, began her journalism career as a copy editor on the Pittsburgh Post-Gazette's night city desk before reporting on the city's eastern suburbs. She then worked as an editor for S&P Global Platts' real-time news service; on freelance writing, editing, and researching projects; and for LedBetter, a data project that tracks corporate progress on equal opportunity and diversity.
~
Share this page
Sign up for Postindustrial weekly