May 9, 2019
Elizabeth Warren lays out plan for ending opioid epidemic

Democratic presidential candidate to visit West Virginia town suing pharmacy, drug distributors



~
By Annie Siebert
Photo BY Andrew Harnik/ASSOCIATED PRESS
"Having a plan" is the heart of Elizabeth Warren's campaign to win the Democratic presidential nomination, so much so that her campaign rolled out T-shirts and tote bags touting just that.
Her latest? Ending the opioid epidemic in the United States.
In a six-minute read on Medium, the Massachusetts senator succinctly laid out what needs to happen to end an epidemic that's causing American life expectancy to plummet.
The CARE Act, which Warren introduced alongside Maryland Democratic Congressman Elijah Cummings, would dedicate $100 billion in federal funding over the next decade toward research, improved training for health professionals, expanded treatment and recovery services, and better access to naloxone, according to a bulleted list in the Medium post.
"Here's how it works. If you have more than $50 million, we're going to ask you to pay a tax of 2 cents per dollar on every dollar after your fifty-millionth and first," Warren wrote. "It raises $2.75 trillion over the next ten years  —  enough to pay for my plans to cancel student loan debt and provide universal free college, fully fund universal childcare, and end the opioid epidemic. And guess what  —  we'd still have nearly a trillion dollars left over."
The residents of the Rust Belt and Greater Appalachia are all too aware of the body count caused by the opioid epidemic.
Warren plans to visit Kermit, West Virginia, this week. Kermit is suing five drug distributors and a local pharmacy for inundating the town of 400 residents with opioids.
"Here's the truth: fueling addiction is big business. The five companies being sued by Kermit earned $17 billion shipping prescription opioids to West Virginia during the period in question, and their CEOs took home millions in bonuses and pay," she wrote.
Warren then escalated her criticism all the way to the top, taking aim at the Sackler family, owners of Purdue Pharma, the developer of OxyContin.
"The Sacklers made their money pushing OxyContin," Warren wrote. "Pushing it even as study after study demonstrated its addictive potential. Even as hundreds of thousands of Americans died."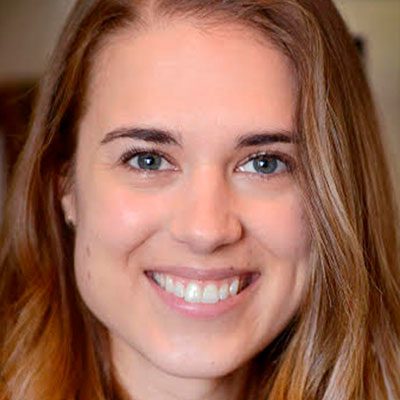 Annie Siebert, Postindustrial's editor-in-chief, began her journalism career as a copy editor on the Pittsburgh Post-Gazette's night city desk before reporting on the city's eastern suburbs. She then worked as an editor for S&P Global Platts' real-time news service; on freelance writing, editing, and researching projects; and for LedBetter, a data project that tracks corporate progress on equal opportunity and diversity.
~
Share this page
Sign up for Postindustrial weekly