April 29, 2019
Biden launches 'battle for America's soul' from Pittsburgh

Labor turns out in support of former vice president
~
By Annie Siebert
Photo BY Gene J. Puskar/ASSOCIATED PRESS
Joe Biden stood at a podium before a packed Teamsters hall in Pittsburgh. As he referenced violence in Charlottesville and at synagogues here and in California, he took off his jacket, unbuttoned his cuffs, and rolled up his sleeves.
And then he declared we are "in a battle for America's soul."
Biden was clear why he launched this fight from Pittsburgh:
"I believe that Pittsburgh and my native town of Scranton and my hometown of Wilmington and Claymont, they represent the cities and towns that make up hardworking, middle-class Americans, who are the backbone of this nation," he said. "That's not hyperbole. The backbone of this nation.
"I also came here because, quite frankly, folks, if I'm going to be able to beat Donald Trump in 2020, it's going to happen here."
Unions will be an important part of the success of the candidate who wins Pennsylvania. Perhaps half the crowd at this afternoon's rally was union-affiliated, with the International Association of Fire Fighters endorsing Biden as he began his campaign for the Democratic presidential nomination. The press comprised about a quarter of the crowd in the small banquet hall in Pittsburgh's Lawrenceville neighborhood, with local, national, and international publications represented.
Before the rally began, I stood behind a barricade next to Alan Cassidy, a D.C.-based reporter who writes for two international papers, Tages-Anzeiger and Süddeutsche Zeitung. I expressed surprise at his presence, and he told me that the German public is "obsessed" with American political news, saying they're "looking for a Democrat to rid the world of Trump." Cassidy said he spotted a few other Germans among the international media.
Democrats made up a substantial portion of the crowd inside the hall, ranging from Biden devotees to people who just want it to be the Obama administration again (one man in the balcony wore a shirt bearing Obama's image with "miss you" at the bottom) to locals who wanted to hear what Biden had to say.
Two Lawrenceville residents, Mary Turak, 59, and Mary Beth Haug, 61, were enthusiastic about Biden's remarks, but said they think it's too soon to endorse a Democratic candidate.
"I just need more time," Haug said.
Turak, who said she voted for Hillary Clinton in 2016, noted she attended rallies for Bernie Sanders as well.
"You can't make your mind up yet," Turak said.
Both women, though, said they were impressed by what they've heard from Pete Buttigieg, the mayor of South Bend, Indiana.
"Have you heard Mayor Pete talk?" Turak asked me, eyebrows raised. "He's a genius."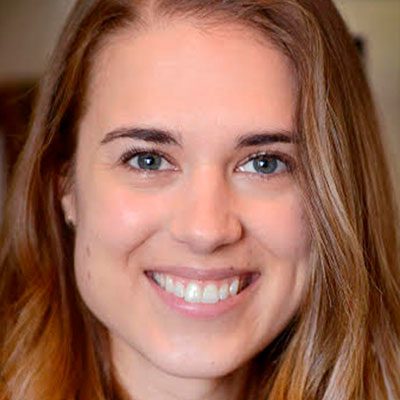 Annie Siebert, Postindustrial's editor-in-chief, began her journalism career as a copy editor on the Pittsburgh Post-Gazette's night city desk before reporting on the city's eastern suburbs. She then worked as an editor for S&P Global Platts' real-time news service; on freelance writing, editing, and researching projects; and for LedBetter, a data project that tracks corporate progress on equal opportunity and diversity.
~
Share this page
Sign up for Postindustrial weekly