May 6, 2019
Welcoming immigrants essential to growing population

Communities that need more people need more immigrants 
~
By Annie Siebert
Photo BY DARRELL SAPP/PITTSBURGH POST-GAZETTE VIA ASSOCIATED PRESS
How do places encourage population growth, particularly in Postindustrial America?
Amid a declining birthrate, one answer is immigrants.
After the Pittsburgh Post-Gazette ran a story last month about how Sacramento had edged out Pittsburgh to become the 26th largest metropolitan area in the U.S., PG columnist Brian O'Neill bravely waded into the comments section.
"My first takeaway was that you'd find more civility if you wore a Cleveland Browns jersey to Heinz Field," O'Neill wrote. "The second was that everyone rode into the fray riding their favorite political hobby horses, with some trotting in from the left and some the right."
O'Neill is quick to debunk a commenter's suggestion that our stagnating population can be attributed to Pittsburgh's embrace of — you guessed it! — bike lanes.
"I could be wrong, but Mayor Bill Peduto's approval of bike lanes on some city streets is probably not the reason the population of Beaver County dropped by 961, or Westmoreland County by 1,710," O'Neill wrote.
O'Neill notes that the cause of our flatlining population is a lack of immigration and overwhelming whiteness.
Outside of metropolitan areas, Americans have bigger problems when it comes to population. A story from USA Today notes that regions with drastically declining populations often face high crime and unemployment.
Many Postindustrial American towns are scattered throughout USA Today's the 25 fastest-shrinking metro areas in the U.S.
Coming in at No. 2 is Johnstown, Pennsylvania, a city about an hour and a half east of Pittsburgh.
"There were 4,000 more deaths than births in Johnstown, Pennsylvania, between 2010 and 2018, and about 8,000 more people left than moved in," USA Today notes. "The resulting 8.2% population decline was the second largest of any U.S. metro area over that period."
The United States is far from full, and we'd be wise to welcome refugees and immigrants to boost our population — and our economy.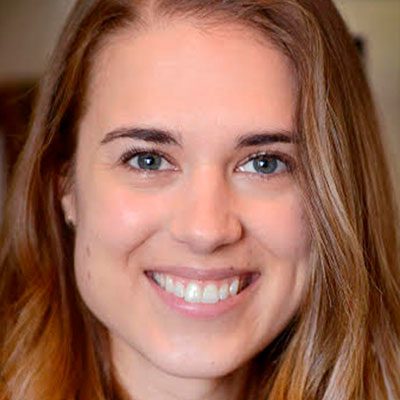 Annie Siebert, Postindustrial's editor-in-chief, began her journalism career as a copy editor on the Pittsburgh Post-Gazette's night city desk before reporting on the city's eastern suburbs. She then worked as an editor for S&P Global Platts' real-time news service; on freelance writing, editing, and researching projects; and for LedBetter, a data project that tracks corporate progress on equal opportunity and diversity.
~
Share this page
Sign up for Postindustrial weekly