April 16, 2019
The Pulitzer Prize-winning Pittsburgh Post-Gazette staff deserves a raise
The newsroom won for its coverage of the Tree of Life shooting
~
By Annie Siebert
Photo BY GLENNT
It is, for many reasons, difficult to celebrate the news that the Pittsburgh Post-Gazette staff won a 2019 Pulitzer Prize for breaking news reporting for its coverage of the massacre at the Tree of Life synagogue in the city's Squirrel Hill neighborhood.
It was one of two local newspapers awarded journalism's top honor for coverage of a mass shooting. (The other was the South Florida Sun Sentinel, which was awarded the prize for public service for its reporting on the failings of school and law enforcement officials in the wake of the shooting at Marjory Stoneman Douglas High school.)
It's unlikely to be the last time local news outlets will be praised for covering such tragedy, given our government's paralysis when it comes to doing something, anything, to end the epidemic of gun violence in the United States.
But it could be. News deserts are spreading, and around 1,300 communities in the U.S. have no news coverage, according to a study from the University of North Carolina's School of Media and Journalism.
Furthermore, the two editors leading the paper during the October shooting, Executive Editor David Shribman and Managing Editor Sally Stapleton, departed from the paper in recent months. It's a shame they're no longer at the helm.
In a somber speech to the newsroom yesterday, Shribman recalled "the hardest Saturday of our lives."
"Our purpose here, a phrase I use all the time with all of you, the job we were put on this earth to do. … There isn't one of us in this room that wouldn't exchange the Pulitzer Prize for those 11 lives," he said. "So let's dedicate ourselves to their memory, let's dedicate ourselves to the work, which we so nobly advanced in the past year, and maybe in a week or so we can celebrate, but right now, let's just be so glad we were put on this earth to do this work."
Shribman hired me as a copy editor on the night city desk in 2008, bringing me on part-time before I graduated from the University of Pittsburgh to ensure I would be on the payroll before a rumored hiring freeze. I'll always be grateful that he put me on the path to do this work.
And I'm incredibly proud of my former colleagues at the Pittsburgh Post-Gazette — I worked there until 2013, and I still count many of them to be close friends. There are a lot of talented journalists working for the Post-Gazette, doing the hard work of daily newspaper journalism, and I didn't need a Pulitzer win to remind me of that.
If anyone needs a reminder, it's the paper's owner, John Robinson Block, who has failed to offer a raise to his Pulitzer Prize-winning staff for 13 years.
Maybe now's a good time, Block.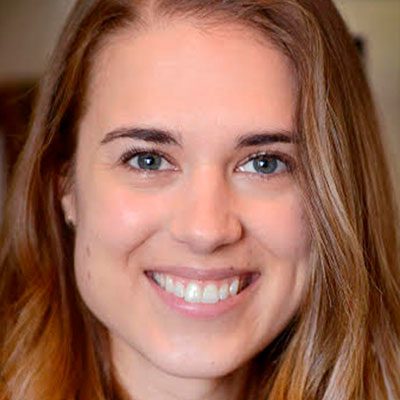 Annie Siebert, Postindustrial's editor-in-chief, began her journalism career as a copy editor on the Pittsburgh Post-Gazette's night city desk before reporting on the city's eastern suburbs. She then worked as an editor for S&P Global Platts' real-time news service; on freelance writing, editing, and researching projects; and for LedBetter, a data project that tracks corporate progress on equal opportunity and diversity.
~
Share this page
Sign up for Postindustrial weekly