April 12, 2019
Carpenters' union puts spotlight on tax fraud in construction industry
Tax Day rallies to draw attention to effects of fraud

~
By Annie Siebert
Photo By ALBYN DAVIS
Every year, state, local, and federal governments lose billions in tax revenue due to companies misclassifying workers as independent contractors or paying under the table and off the books.
This practice is especially prevalent among contractors, and the United Brotherhood of Carpenters plans to hold rallies across the United States and Canada on Tax Day (heads up — that's Monday!) to draw attention to the effects of tax fraud.
Regionally, the 43,000-member Keystone Mountain Lakes Regional Council of Carpenters (KML) is holding rallies in Pittsburgh, Baltimore, Philadelphia, and Charleston, among others, to call for increased enforcement of tax fraud laws.
"It's not just construction. It's a national issue," Frank Mahoney, a KML spokesman, told Postindustrial. "This is something that writers, construction workers — all industries — are not having the taxes paid, and that's money that's not going to Medicare and Medicaid, our schools, our roads, our bridges."
KML notes that Pennsylvania alone is estimated to lose $200 million a year to tax fraud in the construction industry. And it's not just detrimental to taxpayers — it hurts workers.
"These tax cheats fail to pay their workers fair living wages, rarely provide medical coverage, while also evading federal, state, and local taxes, overtime, and workers' compensation premiums," KML Executive Secretary-Treasurer William C. Sproule said in an op-ed in The Philadelphia Inquirer. "This gives them a substantially competitive edge when it comes to bidding on both public and private jobs against law-abiding contractors who absorb all the costs related to paying taxes and other health and worker's compensation benefits."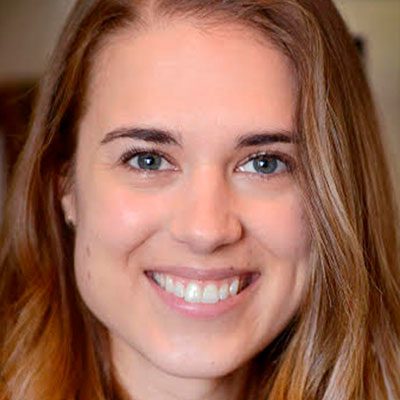 Annie Siebert, Postindustrial's editor-in-chief, began her journalism career as a copy editor on the Pittsburgh Post-Gazette's night city desk before reporting on the city's eastern suburbs. She then worked as an editor for S&P Global Platts' real-time news service; on freelance writing, editing, and researching projects; and for LedBetter, a data project that tracks corporate progress on equal opportunity and diversity.
~
Share this page
Sign up for Postindustrial weekly