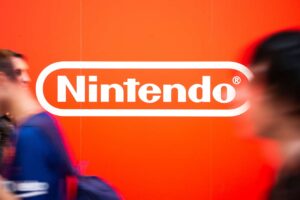 [section label="Episode" bg_color="rgb(255, 255, 255)" padding="0px" padding__sm="0px" padding__md="0px"]
[row style="collapse" h_align="center"]
[col span="7″ span__sm="12″ span__md="10″ margin="0px 0px 30px 0px"]
[/col]
[col span="7″ span__sm="12″ span__md="10″ padding="0px 0px 0 0px" margin="0px 0px 30px 0px" class="imagecaption"]
[ux_image id="11750″ image_size="original" width__sm="100″]
Photo Associated Press
[/col]
[col span="7″ span__sm="12″ span__md="10″]
[title text="In today's episode:" tag_name="h4″ margin_top="0px" margin_bottom="10px" size="75″ class="todaysepisode"]
It's a guys' night in as Sorg and Chilla bring us all of the important things in tech news (with some bonus throwbacks) including:
Alexa got an update with the new Echo Show 5 from Amazon. Chilla is sharing it as his Awesome Thing of the Week!

Wyze is adding people detection for security camera and motion detection.

Sorg's Awesome Thing of the Week is Dr. Mario World – – A DAY EARLY!

We have a local plug for the 1001 Game Journey project as Chachi is playing through 1001 Video Games To Play Before You Die!

A paralyzed man regains use of his hands thanks to an innovative surgery.

Batman is coming to SDCC through an immersive experience!

Apple updated the MacBookAir and MacBookPro – and killed a couple other models.

Sorg got to hang out for the Furry Parade at Anthrocon!

LA has an earthquake warning system, and is getting some use recently!

We talked about the Windows 1.0 announcement earlier. Turns out it's a Stranger Things thing!

Amazon and Google have stopped feuding.

Sorg (finally) got his hands on a Playstation Classic.
[divider width="100%" height="1px"]
[block id="11742″]
[/col]
[/row]
[/section]